About us
---
Due to our special know-how common long experience and our customer oriented service we have been since over 50 years one of the market leaders in the areas of swimming pool design and pool covers. We are always striving to offer the best materials on the market, combined with a 360 ° customer service. Our primary goal is to realize the dreams and desires of our customers!
In short, we offer the highest safety and quality with perfect service at a fair price.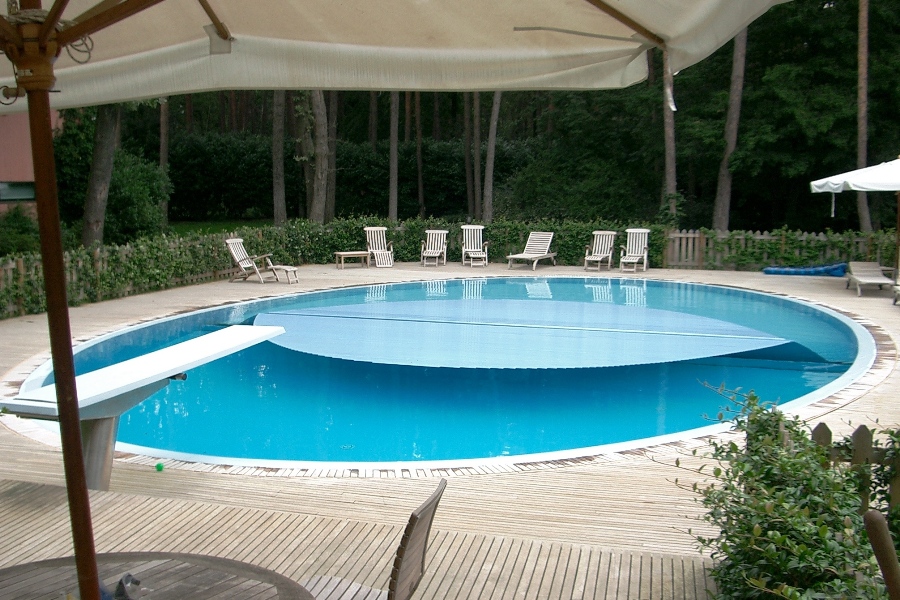 For 50 years!
Our experience is your guarantee
The Unthal company was founded in 1972 by Helmut Unterweger. Since 2004, the family business is managed by his son Unterweger. From the very beginning, we have worked with state-of-the-art technologies and therefore due to the continuous development and research we have developed as a market leader in swimming pools and pool covers.
The quality of our work and state-of-the-art techniques are underlined by our first prototype developed in 1970 and which is still working TODAY..
Following the motto Everything about your swimming pool from one source, we offer professional skills and years of experience from which you can benefit. We offer competent, customer-friendly advice, prompt delivery and efficient service all around your pool. Our highly qualified team of employees in engineering, installation and administration ensures maximum satisfaction. Our products are used by public baths, comunes, hotels and private individuals. Our portfolio covers everything from small pools to large pools and even to exclusive water parks.
Find out about our experience and our quick service. We will be happy to offer you free personal advice.
Experience from years of work
---
Good planning and expert advice are very important in the production of a pool. A reinforced concrete swimming pool can actually be constructed without restriction regarding shape, finishes, pool edges, and accessories. Other benefits of reinforced concrete pools are the individual and variable design options.
Pools of various sizes, free-form or rectangular pools, overflow or skimmer, colors, materials, basic elements: all these kind of details determine the style of your pool.
Everything from a single source
The first 1970s prototype still working today
Energy and chemical savings
winter proof materials used
Large covers made up of one element
The only company with CE certification on the entire product
Specialized in the production of free-form swimming pool covers
Closeable covers even in summer
Contacts and how to reach us
---

Zona Artigianale 9,
39022 Lagundo,
(BZ) Italy
Tel. +39 0473 220115
Fax. +39 0473 222414
Do not hesitate to contact us